Sorry I have been a little absent this week - I have been at the Stampin'Up! Convention!! Its being held here in Brisbane this year, so I am very lucky to be able to go (thanks to my Mum and wonderful husband for taking care of Mr 2 year old!!). I plan on doing a long post next week with all the goss, so stayed tuned.
Also I have a new competition starting on Monday, so also keep a look out for that one!!
Now onto the layout for today. I was waiting for my This and That bundle the other week, and thought I would take a look through my stash to see what I could play with to keep me busy while I waited. I found my neglected Afternoon Daydream Kit. I don't know why I had forgotten about this kit? I adore it, so I eagerly pulled it out and started playing. I managed to get 2 layouts done and this one I am sharing with you (the other one might be in the newsletter next month, so make sure you are subscribed!).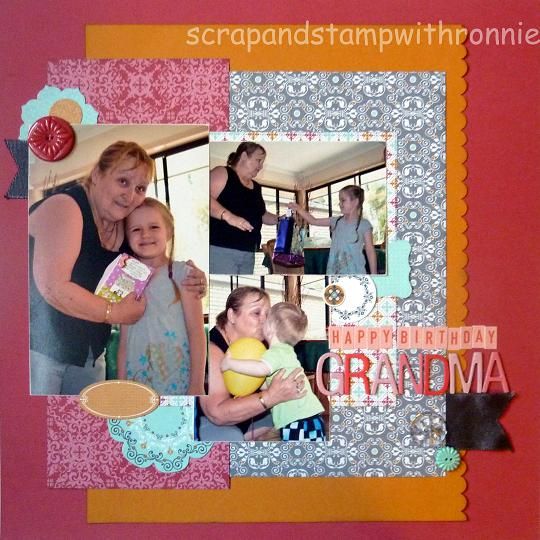 Materials: Afternoon Daydream Simply Scrappin'Kit (126927), Artisan Embellishment Kit (129328), Basic Grey/Basic Black Two-Tone Ribbon (129295), Basic Grey ink (126981), random letters from my kit.
If you would like to order any of these products, please contact me
here
, or you can order online
here
.