I am so excited to show you todays layout - it was created from my new kit available on Monday. I just LOVE this kit. I have already made 2 layouts and 3 cards, and have plans for a few more layouts yet. I only stopped because I ran out of crafting time (and housework time, but we won't tell anyone!!). It uses the Storytime DSP, which in the catalogue I was a bit HoHum about, but in real life is just gorgeous!! Don't forget to check back on Monday with all the details of the kit!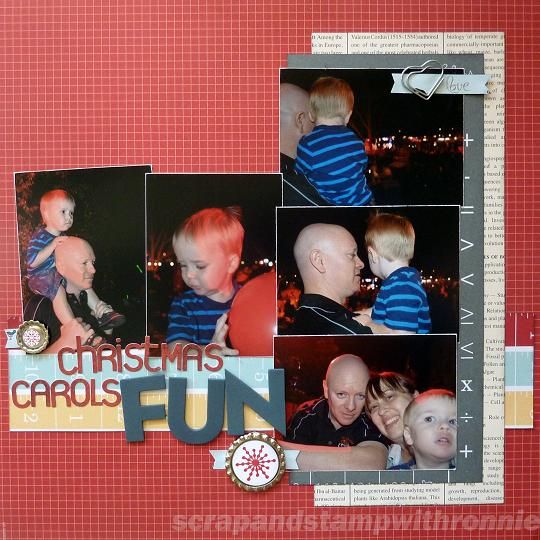 Materials: Storytime DSP, First Edition DSP, Soda Pop Tops, Elements Cute Clips, Whisper White cardstock, Ciao Baby! and Be Merry(retired) stamp sets, Basic Grey and Real Red ink and some letters from my stash.
I also did this layout for Lyn, who wanted to see more multi photo layouts!! I do scrap a lot of multi photo layouts, and didn't realise I hadn't been using many photos lately!!